Ainhoa ​​Barcelona

A High Court judge has ruled that an article in The Mail on Sunday about the Duke of Sussex's legal complaint against the Home Office was indeed defamatory

Prince Harry won a victory in its lawsuit against Associated Newspapers Limited.
Parts of an article in The Sunday Mail more the Duke's legal claim against the Home Office were indeed "defamatory", a High Court judge ruled.
LILY: Prince Harry and Meghan spent the 4th of July with a longtime friend in Wyoming
In February, the newspaper ran an article titled "Exclusive: How Prince Harry tried to keep his legal fight with the government a secret over police bodyguards…then, just minutes after the story, his PR machine tried to put a positive spin on the dispute."
WATCH: Prince Harry shares emotional video on Princess Diana's birthday
In Friday's ruling, Judge Nicklin found parts of the claim article to be defamatory. He said the article did not suggest that Harry was "seeking to keep his 'legal battle' with the government a secret", although it was suggested by the headline if read on its own.
LILY: Prince Harry admits 'significant tensions' with the Queen's private secretary
READ: Prince Harry and Meghan's strict home security arrangements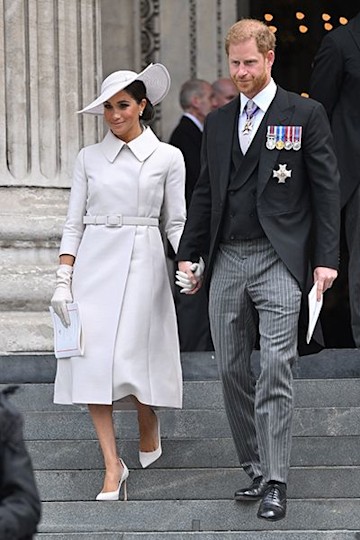 Meghan and Harry traveled to the UK for the Queen's Platinum Jubilee last month
Discussing one of the meanings of the article, Judge Nicklin said a reader would think that Harry "was responsible for public statements, issued in his name, which asserted that he was willing to pay for the protection of the police in the UK, and that his legal challenge was the government's refusal to allow him to do so, when the real position, as reflected in the documents filed in the legal proceedings, was that he had only made the offer to pay after the start of the procedure".
LILY: Princess Diana attending Prince Harry's school sports day must be seen to be believed
The senior judge also said the article would have been read as alleging Harry "was responsible for attempting to mislead and confuse the public as to the true position, which was ironic given he was playing now a public role in the fight against "misinformation".
Judge Nicklin added: "It may be possible to 'bend' the facts in a way that is not misleading, but the allegation made in the article was largely that the object was to mislead the public. This provides the necessary element to render defamatory service at common law."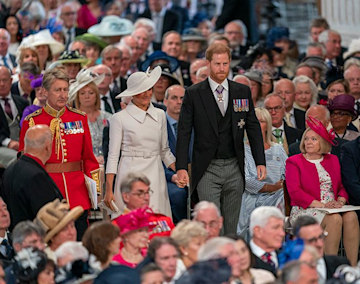 The couple kept a low profile over the weekend
Friday's judgment relates only to the "objective meaning" of the article, Judge Nicklin said, adding that it was the first step in the defamation claim. This means the case can now proceed to a full trial.
In a written statement at last month's preliminary hearing, Harry said it caused him "substantial, ongoing injury, discomfort and distress".
Make sure you never miss a ROYAL story! Sign up for our newsletter to get all our celebrity and royalty news straight to your inbox.