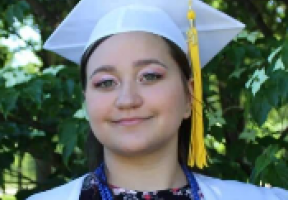 At the start of the 2022-23 academic year, 57 current and recent high school graduates from the South and West Sides of Chicago received $210,600 (total) in financial scholarships awarded by Union League Boys and Girls Clubs. Twenty-two (22) recent high school graduates, in addition to the 35 students currently enrolled at Northwestern University, the University of Illinois at Urbana Champaign, and the University of Minnesota-Twin Cities, among others, are on the path to success thanks in part to the financial and developmental support provided by student involvement in Union League Boys and Girls Clubs serving the communities of Pilsen, West Town, Humboldt Park, South Lawndale and Englewood, among others. The 2022 high school graduates are from Roberto Clemente Community Academy, William H. Wells Community Academy, and Chicago High School for the Arts, among others. They credit academic tutoring and advice on college applications, as well as skills learned through extracurricular club arts activities, sports teams, and STEM programming, as the encouragement to pursue higher education, in some cases. , as the first in their family to do so.
"The Clemente Club gave me a safe space to learn and grow. In Chicago, there aren't many places where you can play and learn without being in danger. The Club has helped me to develop social, sporting and academic skills every day and I am truly grateful for this experience. (James S, Roberto Clemente Club, sophomore at Loras College)
"The main thing that the club made me realize about myself is that I am capable of accomplishing anything, no matter how difficult it may seem. – as long as I put in the effort and try. When I joined the Club I realized that trying new things and maybe not being good at it is part of life and we learn from those experiences. The hardest thing you can do to yourself is not to try. (Omayra S, Roberto Clemente Club, sophomore at Dominican University)
For more information on Union League Boys and Girls Clubs and his continued support of the youth of Chicago, visit www.ulbgc.org.
Photo caption: From left to right: James S. and Omayra S.